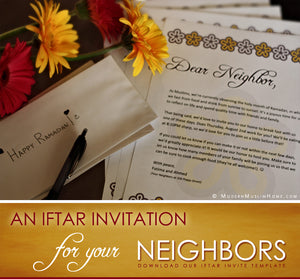 A free gift for you through our An Iftar Invitation for your Neighbors blog post.
We hope this encourages you to slow down a bit this Ramadan and take advantage of a good deed that you may often overlook. Download our Iftar Invite template here, and be sure to share this with your friends so they're encouraged to be good neighbors as well.
Iftar Invitation Template
Very nice a great resource, never seem t know what to say.